Our new album 'Music from the Ghetto' is out now!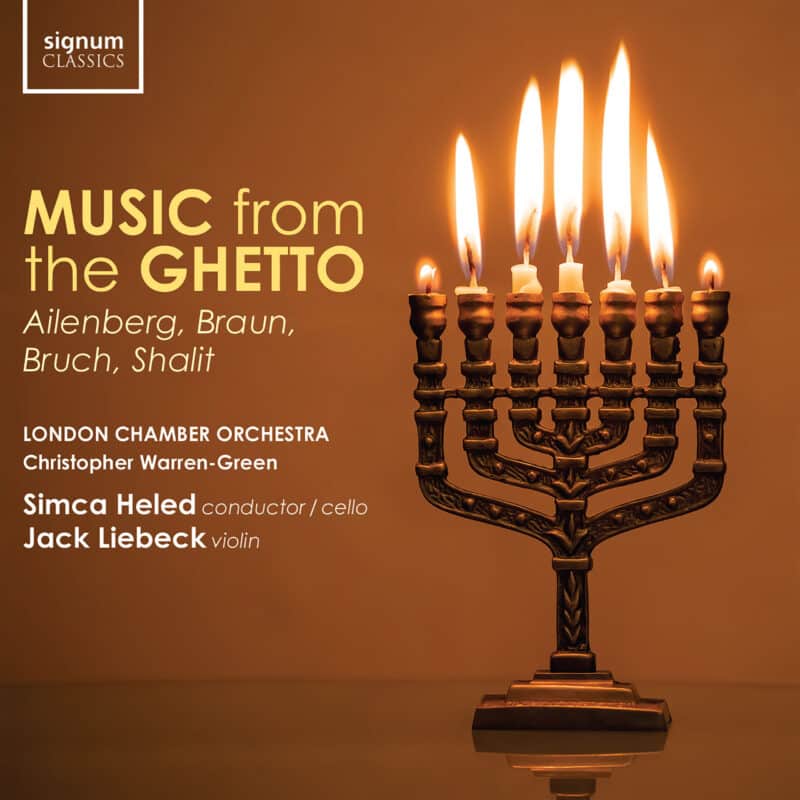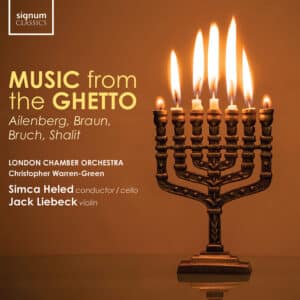 Music from the Ghetto features music by Max Bruch, Daniel Shalit, Yehezkel Braun and Leib Ailenberg. The central thread linking all the works featured is their assimilation of various elements of Jewish music, whether directly stemming from Chassidic folk traditions, or relating to material directly associated with religious worship. Each composer responds to this music in different ways, attempting in varying degrees to integrate it within the structural conventions of a Western European musical mainstream. By doing so, the music projects a multitude of emotions and feelings. There are passages of contemplation, mourning, longing for God and redemption, as well as fleeting visions of hope and consolation. Yet the trauma of persecution and exile, which has affected Jewish people for so many centuries, is never far from the surface.
We are dedicated to promoting inclusion in music and are honoured to have recorded this new album alongside Simca Heled, Jack Liebeck and with our own Music Director Christopher Warren-Green.
Tracklist:
1. Kol Nidrei Max Bruch (1838-1920)
Simca Heled cello
Christopher Warren-Green conductor
2. Resisey Laila (Out of the Dark) Daniel Shalit (b. 1940)
3. Min HaAyara (From the Shtetl) Yehezkel Braun (1922-2014)
Jack Liebeck violin
Suite for String Orchestra Daniel Shalit
4. I. Prelude
5. II. Rondeau
6. III. Niggun
7. IV.Out of the Depth
8. V. Postlude
9. Lelero (In Memoriam) Leib Ailenberg ( – d. 1943)
There is not enough music which highlights and celebrates the diverse background of composers and the fact that this album focuses on Jewish musical traditions makes it a hugely important progression in how the classical music industry is moving into a more culturally representative industry.
Jocelyn Lightfoot, CEO, London Chamber Orchestra
Photos from the recording sessions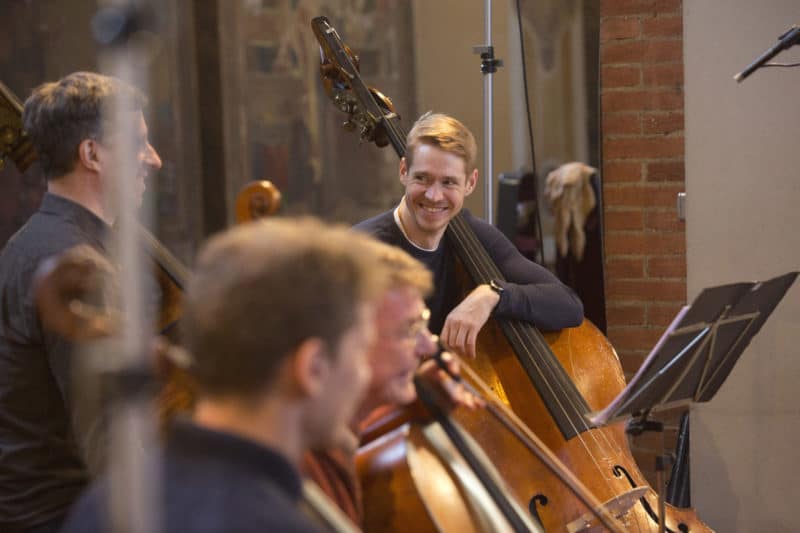 The album was released on 23 June 2023