Shining Planets, Rising Stars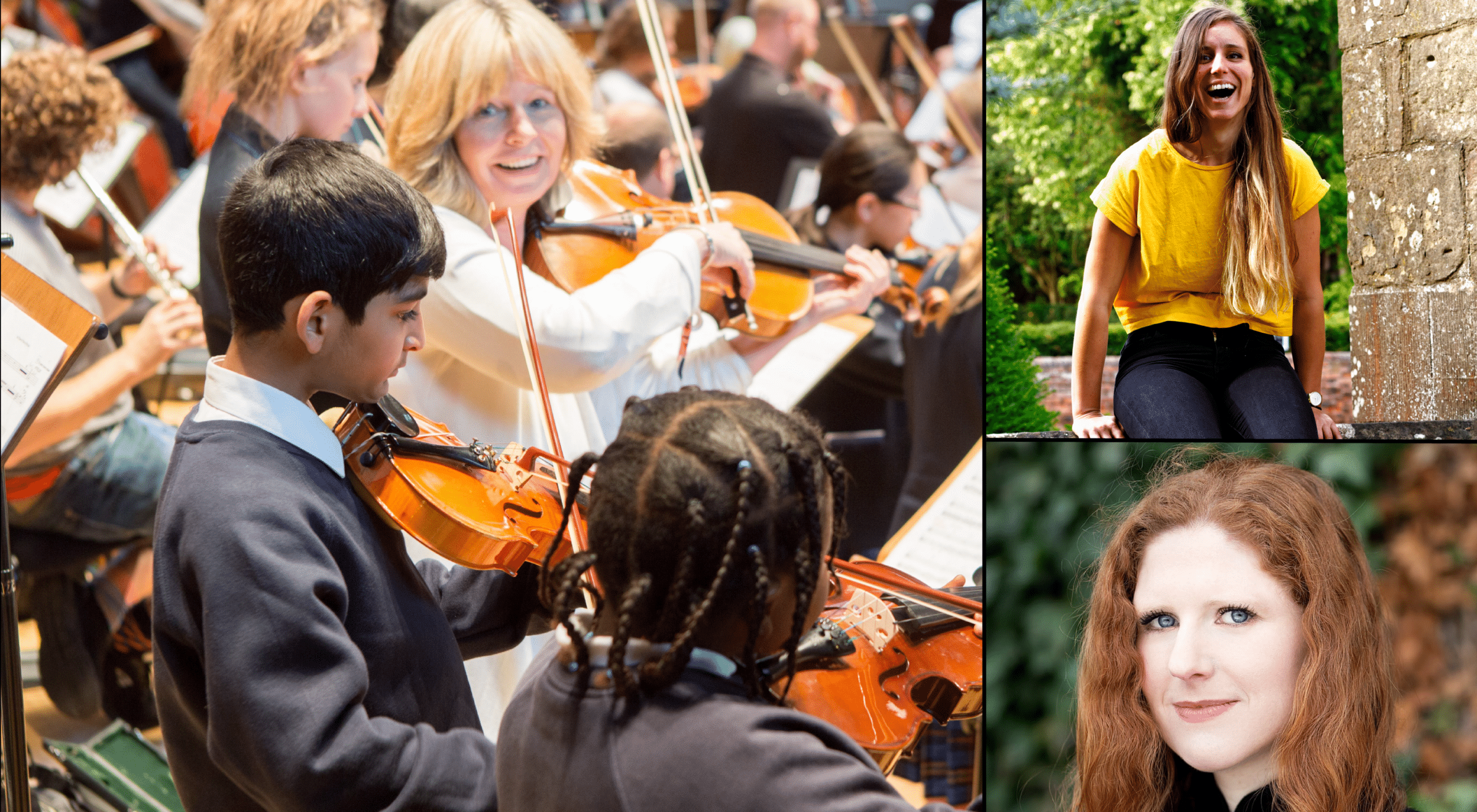 PROGRAMME
Cheryl Frances-Hoad The Exciting Marvellous Mars (world premiere)
—
Holst The Planets Suite (arr. for chamber orchestra by George Morton)
Conductor: Christopher Warren-Green
Presenter: Ruth Rosales
Featuring Music Junction participants from:
High Close School, Wokingham
Kenmore Park Junior School, Harrow
Shaftesbury High School, Harrow
St John's C of E, Stanmore
Blundell's School, Devon
John Lyon School, Harrow

Come along to LCO's out-of-this-world concert to hear music inspired by space, and enjoy a relaxed concert for all the family!
The London Chamber Orchestra will perform a beautiful arrangement of Gustav Holst's suite The Planets. Presenter Ruth Rosales will guide us through each planet in the solar system and its astrological character.
This famous suite will be played alongside a brand-new work The Exciting Marvellous Mars, written by Cheryl Frances-Hoad, one of Britain's brightest compositional rising stars.
Tonight we will be celebrating the young players who are taking part in LCO's outreach programme, Music Junction. It is a project that is open to all. LCO work with those who already play and want to learn to mentor others, and those who have never had the opportunity to pick up a musical instrument before. LCO's musicians share their musical knowledge and  support the participants through musical activities including flashmobs, creative workshops, focused instrumental learning sessions, and performances. Come and cheer them on!
With special thanks to Harrow Music Service for their work and support in the Harrow Hub, and for providing instruments for Shaftesbury, Kenmore and St John's schools.

We welcome all to enjoy the performance. Whether you are a seasoned concert-goer wanting to listen to a world premiere or new arrangements of an evergreen work, or have never been to an orchestral concert before and are interested in experiencing the joy of live music, or maybe you want to support our Music Junction programme and perhaps know a young person who is playing!
We aim to make all LCO concerts accessible, this concert will be a relaxed performance.
Here are a few things to expect:
Doors will be kept open during the performance so you can enter/leave the room as you wish

Accessible digital programmes note to download in advance or on the day

Lighting will be kept on

There will be no special effects or flashing lights

Talking and movement is allowed

Relaxed attitude to noise. So clap and sing-along whenever you like

Short movements presented by workshop leader Ruth Rosales

There is no dress code for our musicians or for our audience. Please feel free to wear whatever you feel comfortable in

Ask any of the LCO team any questions on the day
If you want to ask any question about the concert, please get in touch with Hattie from the LCO team [email protected] 020 3397 1298. No question is too small!