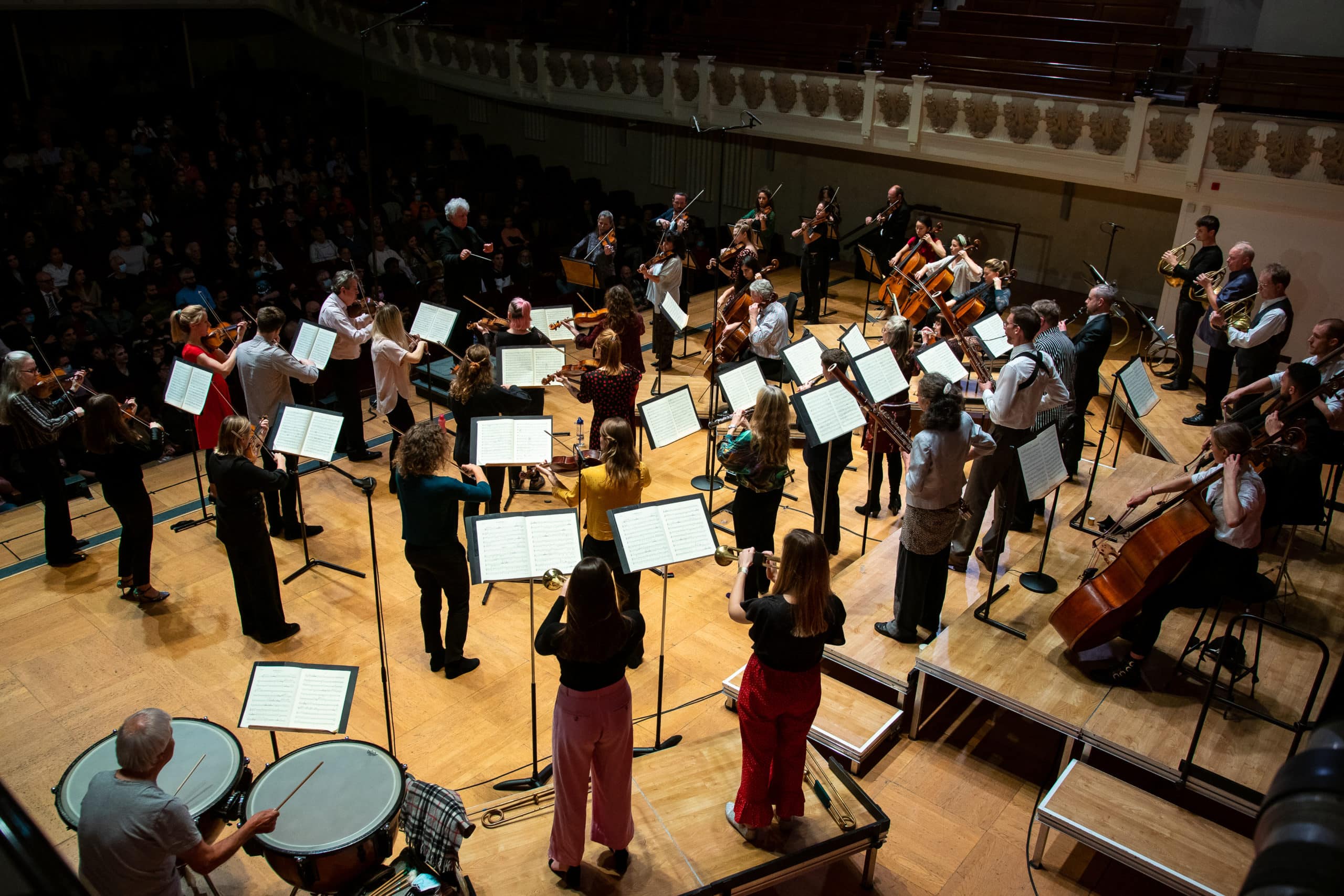 PROGRAMME
Sondheim Tribute
Freya Waley-Cohen Happiness (Song Cycle)
—
Beethoven Symphony No. 6 'Pastoral'
Christopher Warren-Green (conductor)
Héloïse Werner (soprano)
Freya Waley-Cohen (presenter)
As the sun sets on one chapter, a new dawn begins.
To start, a tribute to the recently passed Stephen Sondheim, whose writing broke new ground for American musical theatre and changed the scene of Broadway forever. Next we celebrate emerging talent and new music with respect to those who have passed. Composer-in-Residence 21-22 Freya Waley-Cohen's song cycle Happiness is dedicated to her composition mentor, the late Oliver Knussen.
Héloïse Werner performs the solo line. A soprano who specialises in contemporary music, Héloïse has performed widely across the UK and has been described as a "brilliant and acrobatic vocalist" – The Telegraph 
Finally, we look to the future with optimism and hope, with Beethoven Symphony No.6 ' Pastoral'. Beginning with 'awakening of cheerful feelings on arrival in the countryside', it depicts a beautiful spring scene,  a walk through wild nature.
Freya Waley-Cohen presents 'Dusk and Dawn' in conversation with Christopher Warren-Green. An after-show party will follow the concert, downstairs in the Crypt.